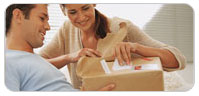 StoreBuilderPlus Guarantees
We want to make sure you're happy with StoreBuilderPlus. For this reason, we have a few methods in place to protect your best interests:
Price Protection
With StoreBuilderPlus, you're protected from both rising and descending prices. Here's how it works:
| | |
| --- | --- |
| Price Increase Protection | One year price increase protection from the time of the price increase. This means if a price increase happens 5 years from now, you'll have price protection for a year from that price increase, not a year from your sign up date. This gives you the ultimate in protection. We have never had a price increase so far. |
| | |
| --- | --- |
| Price Decrease Protection | Lifetime downwards price savings protection. If prices are ever reduced, you receive the full benefit of the price reduction immediately. |
DOBA's Lowest Wholesale Price Guarantee
As your product sourcing service, Doba is constantly on the prowl for wholesale suppliers who offer the highest quality products at the lowest available prices, so you don't have to shop around for suppliers on your own.

If you discover a wholesale supplier who's selling a product for less than one of our suppliers, let us know about it. We'll investigate, and if the supplier is offering a better deal, Doba will send you a check for $25 and do our best to add the wholesale supplier to our select group of suppliers.

Post-Trial Protection
To make sure you don't lose any of your work following the trial, we'll automatically convert your trial website to paid and active. You will then be able to access all the functions and features of your website and begin selling your products online!
If for any reason you're not satisfied with your StoreBuilderPlus website, you can cancel it easily. No questions asked. No high pressure phone calls.
To cancel your website, all you have to do is:
Log in to your website
Click Tools in your toolbar
Click Account Manager
Click the Cancel Website tab